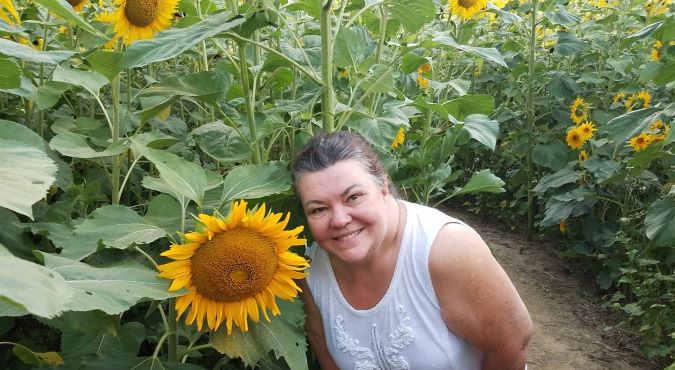 Hi there. My name is Christine McDougal. I have lived, and worked in the Southern Maryland region since 1985.
My family and I have grown to love Southern Maryland, although my roots stem from New Orleans, Louisiana. I am married, with 4 children, 4 grandchildren.
Reflexology is my part time LOVE. I found reflexology by my mother's knowledge of it many years ago, and the funny socks she gave my girls one year for Christmas with all the body parts on them.
Education:
Associate of Liberal Arts, College of Southern Maryland 1985

Baltimore School of Reflexology Graduate, 2009

American Academy of Reflexology, Advanced Reflexology Techniques, 2013

Advanced Reflexology BSR, 2013

ARCB, National Certification of Reflexology with American Reflexology Certification Board,

2015- present. Certificate 01615

https://arcb.net/

CARE - Center of Aromatherapy Research and Education- 20 CEUs Including Raindrop, Emotional Release, Laying of Hands, Anointing with Oils, Applied Vitaflex, 2019

Continuing on line classes- Paula Stone Institute 2017, 2019
I believe reflexology is just more than a foot rub. Many of us respond in different ways to all stimuli in our environment. That's what is so incredible about meeting people and listening to them. We are all God's creatures, and our feet reflect it ")
My goal is to have the client relax and feel comfortable receiving the touch of reflexology and experiencing how it can help to heal your body on its own pace and its own way. Reflexology just opens the "channels" to let healing begin. Your body does the rest!